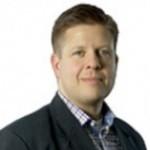 Tommi Saarela, CEO
Plugit Finland Oy
The annual Technology Fast 50 winners have been published for the 15th time in Finland. Deloitte Technology Fast 50 program lists the 50 fastest growing tech companies in Finland based on the company's revenue growth over the last four years (2016-2019). Plugitech's mother company, Plugit Finland Oy has been ranked 29th place on the list with an impressive 493% growth.
We are ranked 29th place on the list with an impressive 493% growth
" We are thrilled of this ranking among Deloitte's Technology Fast 50. We are thankful to our customers, business partners and, of course, our Plugit team for this achievement. One thing, we are extremely proud of, is to be the fastest growing e-mobility tech company in Finland. We'll celebrate this success with new track record growth numbers in 2021! Tampere is a great place to grow for software companies in the automotive cluster."
About Deloitte
Deloitte is a leading global provider of audit and assurance, consulting, financial advisory, risk advisory, tax, and related services. With 175 years of hard work and commitment to making a real difference,Deloitte has grown in scale and diversity—approximately 312,000 people in 150 countries and territories, providing these services—yet their shared culture remains the same. Deloitte serves four out of five Fortune Global 500® companies.